AIR COLLET FIXTURE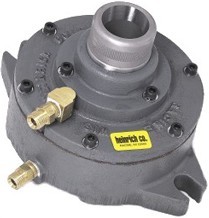 Uses Standard 5-C type collets up to 1-1/8" diameter to hold round, hexagonal and square workpieces. Can also be used with step chuck collets and expanding chucks for internal gripping. Double acting, piston type air cylinder develops holding power 18 times air line pressure. Maximum operating pressure 120 psi. Has 1-7/64" hole completely through unit for bar feeds or dropping finished parts. Two lugs provided for mounting. Knurled collet holder is hardened and precision ground. Base of fixture is relieved for chip removal and coolant flow.
Model No.
Shipping Weight
1-AC
25 lb.
1-AC-A
(Fixture only)
19 lb.
Operates with No. 45-12CI Four-Way Foot Treadle (included) or No. 45-18 Four-Way Hand Valve (not included) and three No. 34-14 Air Hoses (included).
5-C Collets not included.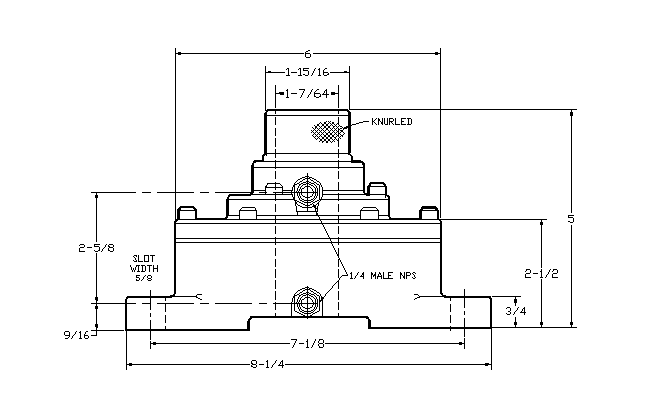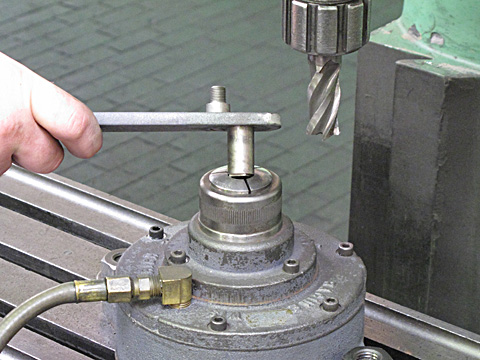 This is the pivot end of a handle. Two pivot studs have been attached by punching their ends into countersunk holes in the handle. Now the rolled over ends have to be milled flat for the smooth operation of the handle.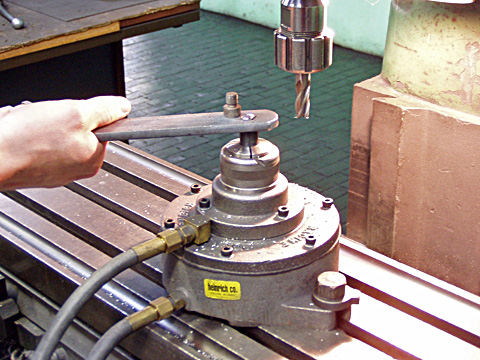 One of the pivot studs is being placed into the open collet. The rolled end can be seen.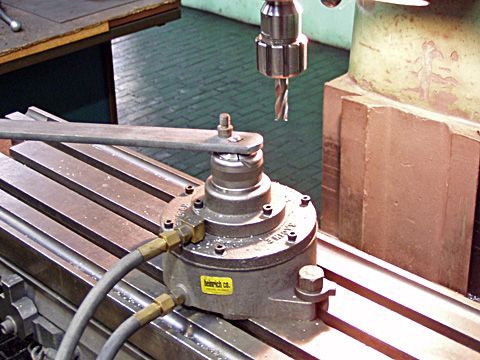 The collet is closed. The stud is ready to be milled.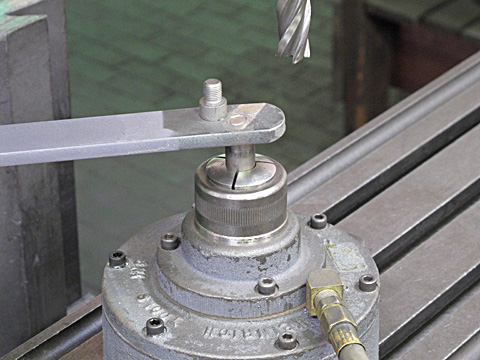 The collet is open, the handle is being pulled out. The milling path and flush end of the stud can be seen.