---
---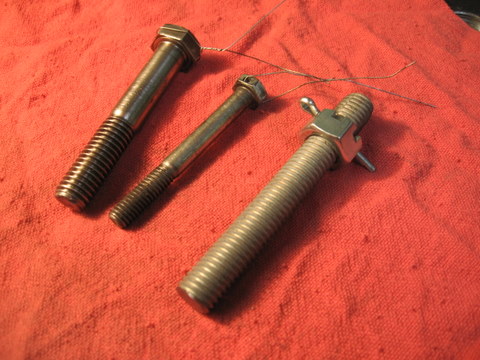 The Heinrich Cross Hole Drill Jigs can make cross holes for castle nuts and safety wires.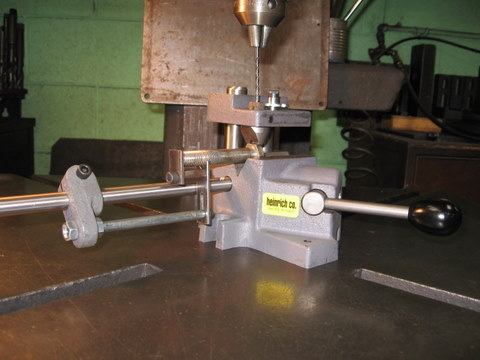 Here is the larger of the two bolts. The handle has brought down the upper clamping plate, the bolt head is secure. The adapter liner has been rotated 90 degrees so that it captures the flats of the bolt head. The adapter liner is designed for chip clearance. The SF drill bushing fits into the adapter liner from the top. The end stop has been modified to also be a part rest. (Heinrich supplies adapter liners with each unit so various sized OD bushings can be used, and to allow for chip clearance.)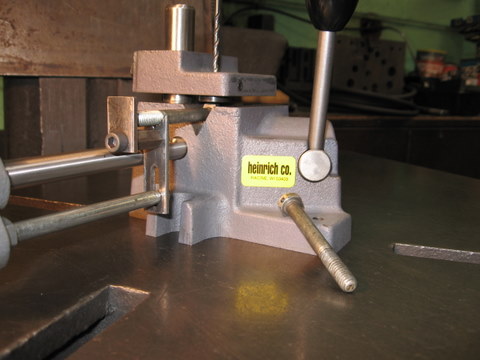 Here is the smaller of the two bolts. No adapter liner is used. Instead, the drill bushing is placed upside down in the clamping plate. This picture shows the clamping plate up.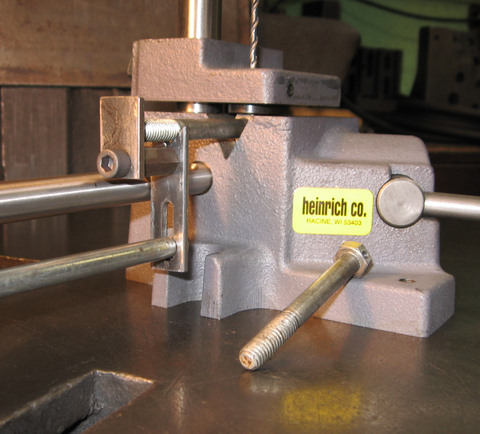 The clamping plate is down. The drill bushing is holding the head in place. The clamping plate must be raised and lowered a few times during drilling for chip clearance.