GRIP-MASTER DRILL PRESS VISE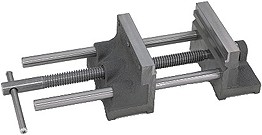 The Heinrich screw-action vise can be used from three sides. Work is leveled quickly on recessed parallel jaw inserts. Ample clearance from parallels to table, plus widely spaced jaw guide bars, permits drilling clear through work. Jaw sides are precision ground at right angles to jaw inserts for accurate machining from any direction without resetting work. Built-in V-Groove on models 20 and 30 holds round stock firmly for side and end drilling.
| Model No. | Shipping Weight |
| --- | --- |
| 20 | 22 lb. |
| 30 | 39 lb. |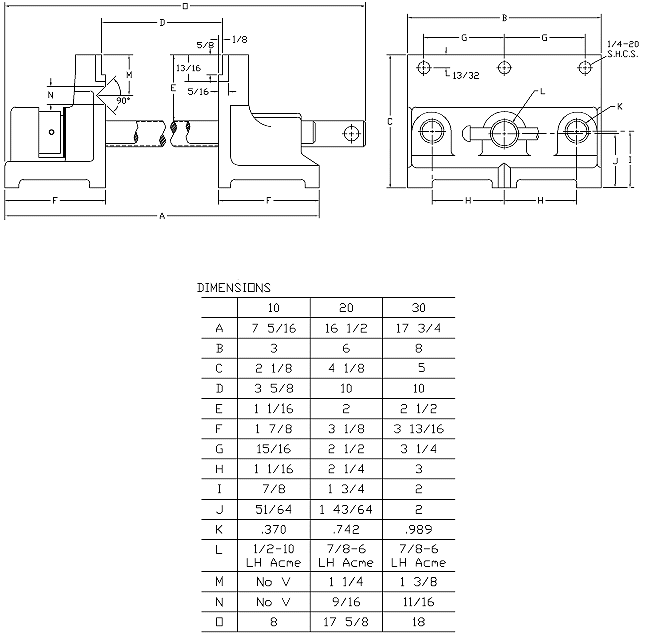 Two No. 20 Drill Press Vises with fixturing. Notice the round locators on the inside of the jaws, used to position the part properly. Also, the cutouts where the jaw inserts would be, have been deepened. The screws and the guide bars have been shortened.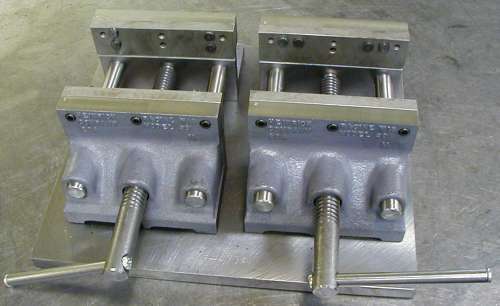 Model 20 Drill Press Vise.